East Brunswick Regional Chamber of Commerce Officers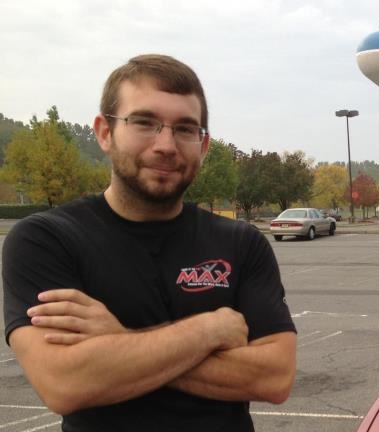 Frank Baeli, President
Frank Baeli, a young entrepreneur, is Co-Owner of a local fitness franchise called THE MAX Challenge for over five years. Along with his East Brunswick location, he and his partner own three other units of THE MAX Challenge in NJ and NY. In addition to his work as a franchise owner, he is also the Vice President of Real Estate and Site Development for MAX Franchising. In this role he utilizes his expertise in negotiation of financial and legal terms, site selection, retail leasing, and construction management to open new franchises nationally.
Prior to his involvement in THE MAX Challenge, Frank had a ten-year long career in retail for the Best Buy brands. Frank spent time in sales management, store management and services management with his last role with the company being the head of Geek Squad in home services for the state of New Jersey.
Separately from his professional career, Frank enjoys volunteering. Currently, he serves as a Board Member for Team Campbell Foundation, a registered 501(c)3 nonprofit organization. Team Campbell Foundation offers family assistance, psycho-social enrichment opportunities and funds research in the pediatric cancer sector. Frank is also the former President of the BNI group – East Brunswick Generators.
Jeremy Knapp, First Vice President
Jeremy Knapp lives in East Brunswick, NJ with his wife and two young sons, Jacob and Jonathan. He grew up in Parsippany, New Jersey in Morris County. He has one sister who lives in Texas with her husband and his nephew. He attended Rutgers University where he earned a bachelor's degree, and is still a Rutgers Football season ticket holder. Go Knights! He enjoys baseball, football and golf and looks forward to coaching his sons when they are old enough. He is extremely passionate about helping people. This passion is prevalent in his professional life at Paychex and his personal life as well. He genuinely cares about helping business owners and giving them freedom to succeed.
Random Fun Facts
Prior to Paychex he was in the Mortgage Industry for 15 years
He participates in the annual Polar Bear Plunge in Seaside to support the Special Olympics
His favorite place that he's traveled is Spain
Brittany Fedun, Treasurer
Brittany Fedun is a Manager with Wilkin & Guttenplan, P.C. and specializes in accounting services for closely-held businesses and emerging entrepreneurs, providing them with audits, reviews, compilations and tax services. In addition, she is involved in several employee benefit plan audits.
Brittany is an owner of ELITE Fitness Alliance, LLC ("ELITE"). She is a Certified Personal Trainer by World Instructor Training Schools ("WITS"), working towards Instructor Certification in Group Exercise by the Athletics and Fitness Association of America ("AFAA"), and CPR/AED certified. ELITE's philosophy for fitness is to help create personal motivation and confidence by understanding client's lifestyles and incorporating it into every workout. Brittany enjoys working with fitness lovers of all ages, levels and capabilities. Her favorite form of training is functional fitness.
Brittany is currently a Director for the Middlesex Somerset Chapter of the New Jersey Society of Certified Public Accountants ("NJCPA"), (previously Treasurer), where her involvement includes planning continuing professional education credits for fellow CPA's.
Brittany is also a member of the Advisory Board to the New Jersey Small Business Development Center ("NJSBDC") at Rutgers University. The NJSBDC is the recognized leader in delivering management consulting and training programs to nascent entrepreneurs, start-ups and existing small businesses as well as specialized and more advanced services to high-impact, growth-oriented businesses.
Additionally, Brittany is the founding member of the Ladies Business Development ("LBD") networking group, where she has served as President and Treasurer. The group strives to connect women in business while supporting local charities at the group's events.
Professional Affiliations and Civic Achievements
Member of the New Jersey Society of Certified Public Accountants (NJCPA)
Director NJCPA Somerset/Middlesex County Chapter
2016 NJCPA "Women of Note"
Member of the American Institute of Certified Public Accountants (AICPA)
Founding member of the Ladies Business Development (LBD) networking group
Education
Brittany graduated with a Bachelor and Master of Science in Accounting from Fairleigh Dickinson University. She continues her education through regular CPE and educational seminars.
Amy Jones, Administrative Ambassador
Amy Jones is owner of Broad Marketing Services, focusing on building brand awareness for small businesses through events, public promotion, and communications.
As Administrative Ambassador, Amy keeps members connected to Chamber events through email and social media. She contributes as a member of the Events committee, acts as a liaison to the Executive Board and Membership committee, and responds to general EBRCC inquiries.
Whether participating in a structured exercise program or hitting the treadmill, Amy enjoys the routine of physical conditioning to keep up with her two teenagers, (and her passion for being a foodie.) As a mother of an Autistic child, Amy finds great value in sharing support and awareness to bridge gaps to help individuals make connections, and she is enthusiastic about volunteering with local non-profit organizations, such as M.C.F.O.O.D.S (Middlesex County Food Organization and Outreach Distribution Services), Karma Cat Zen Dog, and Make A Wish NJ.
East Brunswick Regional Chamber of Commerce Board of Directors